Welcome to Bidwell Elementary School
Top of Page
Bidwell Elementary is an extraordinary place filled with traditions and people who make a difference in the lives of every student. Our faculty and staff firmly believe that meaningful relationships with our students, families and our community are the foundation of our success. We provide a safe and nurturing learning environment centered around our pillars of respect, responsibility and citizenship. On the Bidwell campus, the school wide expectations are evident in all we do. From our classrooms to our playgrounds to our common areas, respectful, responsible Bidwell citizens work daily to achieve their dreams.
Bidwell - Activities
Bidwell - Events
DO - Instruction Begins/Ends
DO - Local Holiday
RBUESD Regular Board Meetings
DO - Parent Conferences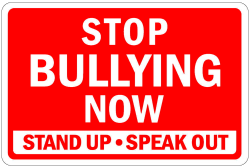 CLICK HERE
to report bullying (can be done anonymously) and to see our Anit-bullying and self-harm prevention policies.
Nutrition
Our student nutrition service provides nourishing, well-balanced meals each day.
Learn More
SARC
School Accountability Report Cards (SARCs) provide information to the community on student achievement, environment, resources and demographics.
Learn More
Technology
The Technology Department supports the students, teachers and staff of our district with professionalism and excellence.
Learn More